......from 'Mommy' to 'Nana' and beyond......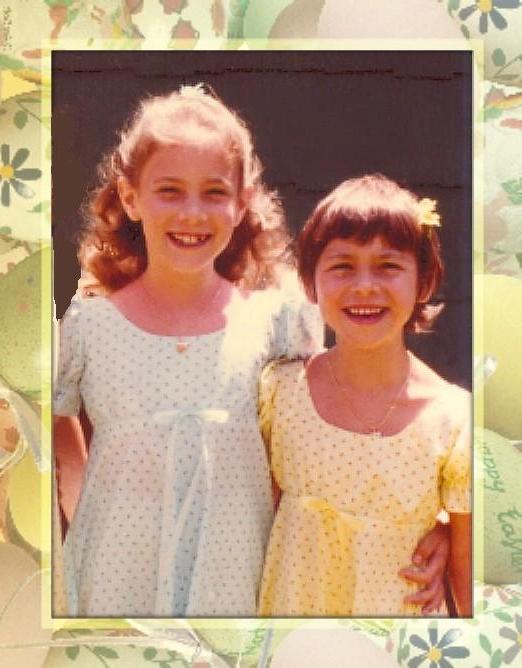 The concept of From Nana With Love originated as grandchildren entered my life. Although I have always enjoyed being creative, it came naturally and I think in my younger years, while being too busy with the pressures of everyday life, I took my skills for granted. In the midst of raising 2 beautiful daughters there was always something that called for a creative eye from costumes to school projects. My work in a Nursery School and later in a Rehabilitation Center required a creative mindset as well so what to me was so natural proved to be a highly recognized skill in the workplace.
At this time I have 9 beautiful and loving grandchildren who are spread across the USA and abroad.

The original 6: Samantha, Ray, Naomi, Daniel, JR and Colby.

Thanks to my husband Scott, I have been blessed with 3 additional grandchildren: Cade, Mason and Rhiannon.

Most recently we have been blessed with a new 'grandson by marriage', Tom, who we love. As a result of this marriage now we have a beautiful GREAT granddaughter Vivian Grace. She truly makes our hearts sing with joy and we love babysitting whenever we have the opportunity. Watching her grow is truly a precious gift that we treasure. Vivian will soon welcome a baby brother - TJ. More blessings than we can count!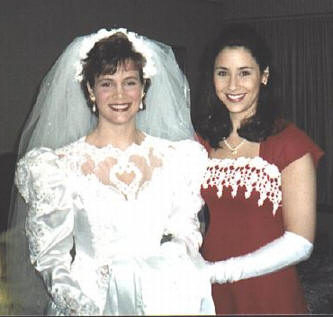 I love my daughters with all my heart and soul. They are without a doubt the loves of my life. They are my most successful and significant accomplishments and their happiness brings me a sense of purpose and fulfillment. They are fortunate in that their husbands are their best friends, so whenever I see their families together, I feel a sense a great pride. Still, I had heard over the years that there is nothing that compares to being a grandparent. I understand that now and I wholeheartedly agree. There is more than love I feel when I am with my grandchildren, when I think about them, as I've watch them grow or when I cared for them over the years. I have thought it is probably the age factor or perhaps having time with them without the daily pressures young families experience, and maybe it is a combination of experience and age. I would watch any one of them as they played, as they discovered new skills, as they succeeded at something or even if they failed and I was overwhelmed with emotions. Whatever the case, I simply found an appreciation of the miracle of their being. There is true wonderment in what they do. Their curiosity, their energy, their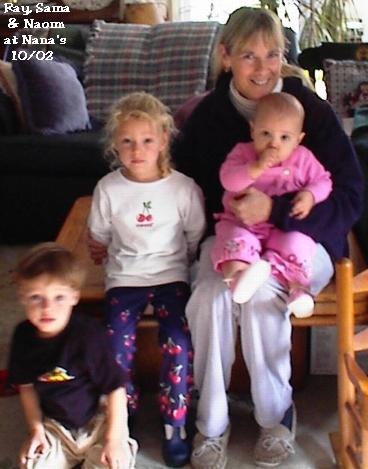 openness, their honesty and their trust - trust in those they love and the world in general. I found their innocence enlightening and uplifting. Wouldn't it be wonderful to capture that for a lifetime? I am just so very blessed by having all of them in my life. Our youngest, Mason, has some special needs that have made his years quite difficult but despite his problems he is a handsome happy young boy whose smile warms my heart. Since the addition of a great granddaughter to our family I have felt the age factor creeping in without a doubt, but on the positive side, I've seen my daughter now become a 'Mimi' and my granddaughter become a Mom. How special that? Many never have that opportunity so I treasure it all.
Nana, Papa, Grammie, Grandpa, Mimi or whatever you are known by, there is a ring to it that cannot be described....and I believe can't be duplicated. There are times I simply cannot get enough of my grandchildren. They bring light and new love into my life. However, I have to admit that there are also times when my solitude and the silence of our home is equally as precious to my husband and me. Having the option to enjoy my grandchildren, my great grandchildren AND my solitude is one of the many benefits of being Nana.
Being the realist that I am, I know very well I will not be around to see all that I hope to see of them. Time keeps marching on as it is. With that in mind leaving something behind for them has become very important to me. That is pretty much what stirred my creativity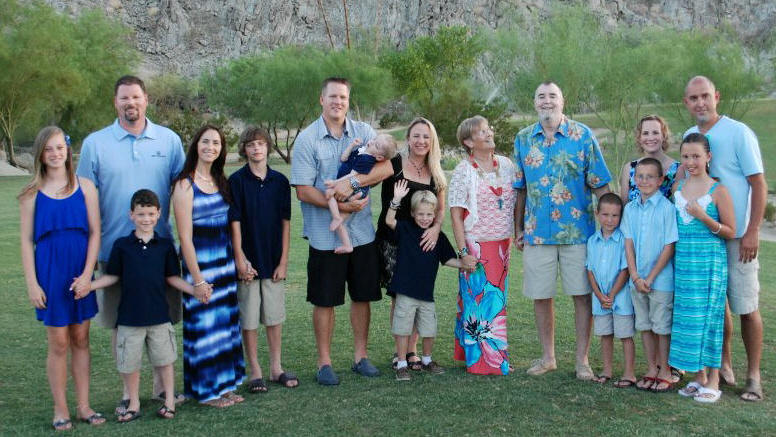 towards children again. Each grandchild has a Memory Box that I made for them using significant pictures and items specific to who they are. As the years pass, I have already and will continue to give them mementos that I hope will keep me in their thoughts as they grow. Tooth Fairy pillows became a way for me to be a part of the 'losing the first tooth experience' regardless of where I might be at the time. Special poems, handmade birthday cards, personalized play items, monogrammed t-shirts and arts and crafts aprons are just a few of the many ideas I came up with for each of them. For Mommy and Daddy I designed a Babysitter's Helper as well as the Caregiver's Emergency Information Sheet to communicate important and necessary details in caring for my grandchildren. As they grow and experience new things, I....a.k.a. Nana.....try to foresee more ways I can remain a part of their lives in the future. Personalized blankets have become a favorite graduation gift and they have traveled with them to college and beyond.
When I started making special gifts for my grandchildren, feedback was extremely positive from a variety of sources. Many asked where they could purchase the items and were disappointed when they heard they were not available. Thus, the point of this story, those requests sparked "From Nana With Love". It was my hope that I could make my designs, keepsakes and other related projects available to a much wider audience. Once again, being the realist I am, it was certainly not my expectation to make a living through From Nana With Love or my Yoga Instruction which is the other love of my life. I do still hope however, that my handiwork will bring some enjoyment to others.
Om Shanti..................God's Peace,
Nana
---